Meet the team behind Strøm Festival 2023 – and the people behind all the other Strøm activities. And read about our favourite Strøm moments through the years. From packed trains and swimming pools to lucid dreams and sound systems the size of houses.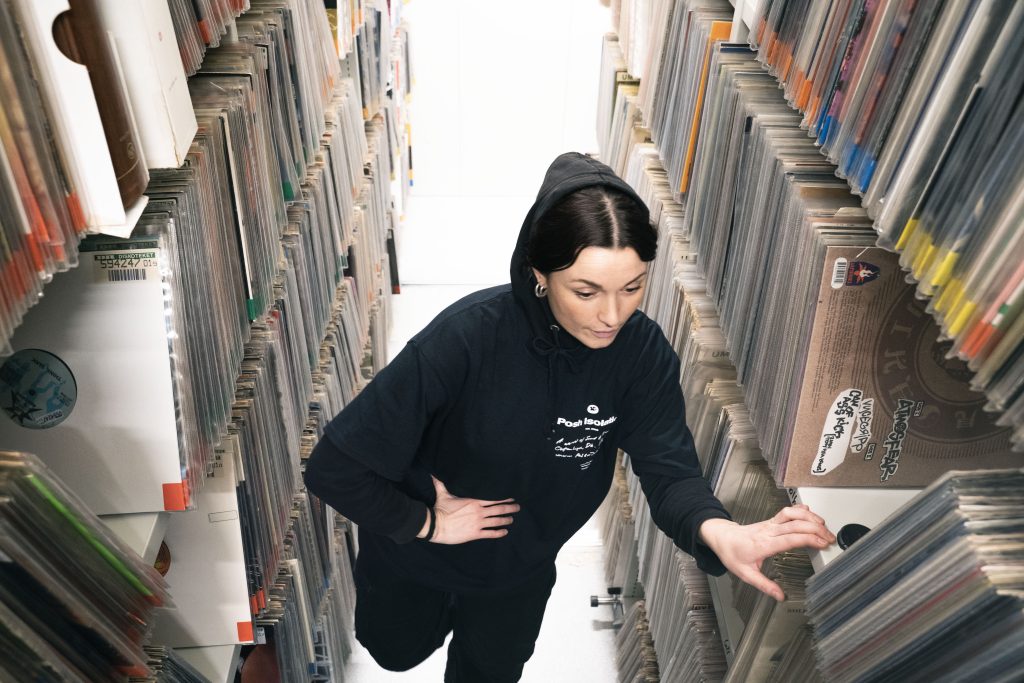 Simone Øster aka Smokey
Head of Music
Instagram: @smokey_cph
Favourite Strøm moment:
"I have many, but Andy Stott in 2015 was beyond. His heavy and gloomy music really came to life on that enormous soundsystem. It was brutal, but crystal clear! I remember the massive wall of subwoofers that looked like they had buildt an actual house made out of speakers. The sound was so brutal and hit you right in the chest. Andy Stott's style was so refined and heartbreaking and heavy at the same time. A very, very beautiful combination."
Christina Majcher aka Chriszka
Head of Communications
Instagram: @chriszka
Favourite Strøm moment:
"I love lasers and visuals, so my peak Strøm moment was the Midnight Swim at Frederiksberg Svømmehal in 2019 with multi-coloured lasers from Laserfabrikken filling up the entire darkened room – and SØS Gunver Ryberg performing live. The entire audience of the concert were in the pools, only visible as silhouettes, swimming, floating or splashing about, playing with fluorescent balls and other swimming pool toys. I loved the clash between the joy of the pool activities and the super dark music, and I was completely hypnotized by the laser geometries, their reflections in the water and the beauty and weirdness of it all. Such a unique and trippy event for all the senses. I wrote an article about it, too. Find it here."
Frederik aka 2000F
Big boss man, housekeeper and lover of max bass at Strøm
Instagram: No SoMe for me, please
Favourite Strøm moment:
"Most would expect me to say something about bass, for instance Kode9's talk on sonic warfare. Or the mighty OBF Soundsystem outdoors at Nørrebro. But but but, it's Laraaji playing live at Frederiksberg Kirke, Strøm Festival 2019. My first and only lucid dream during a concert. I hope to experience this at least once more in my lifetime."

Christina Ciborowski aka Cibo
I do budgets, numbers, plans and bad jokes for Strøm
Instagram: No insta handle
Favourite Strøm moment:
"In 2014 Alpha Steppa played the last concert for Strøm Festival at Stengade. After working eight days straight I was falling asleep at my desk, but thought I should give it a go. I was so impressed with Alpha Steppa, especially Christine Omega on bass, a woman going strong after 30 years with dub. And of course I danced 'til the lights came on. I was high on that experience for days."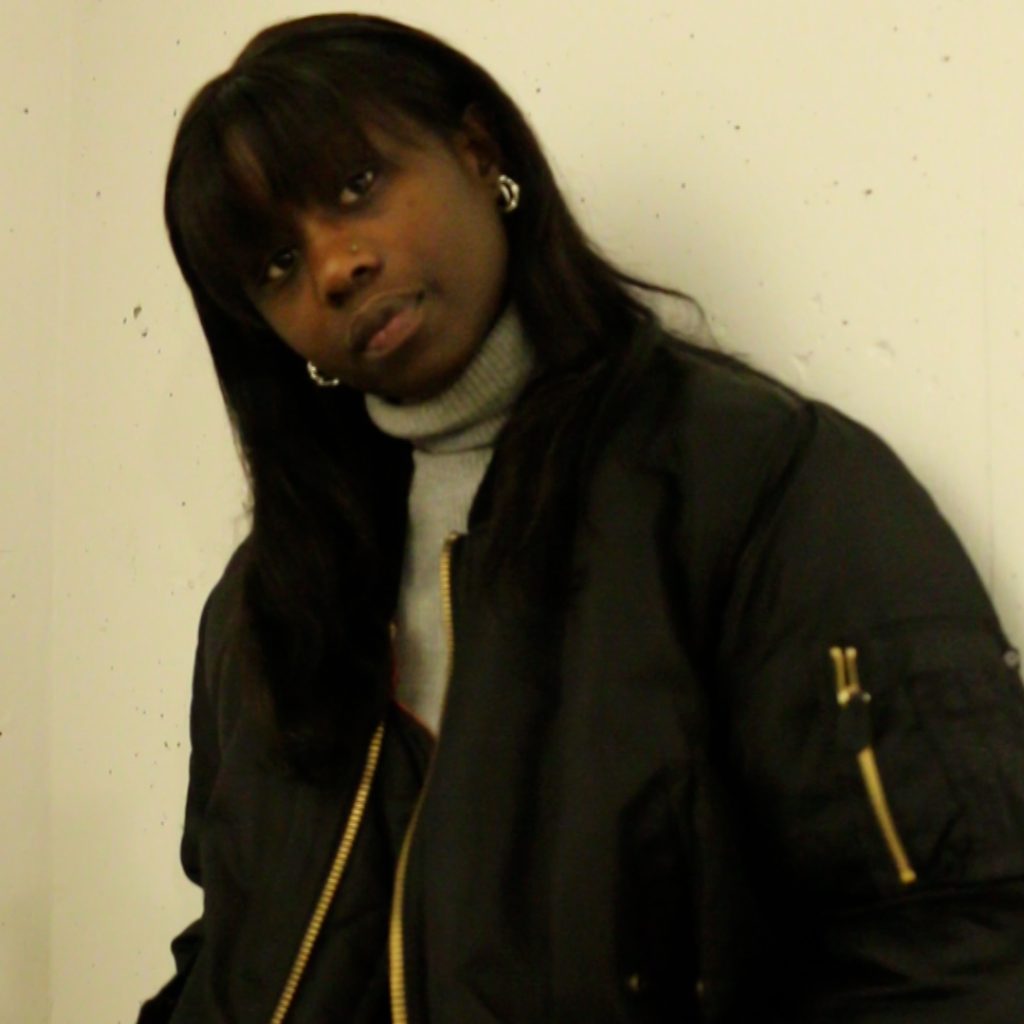 Esther aka N.E.GIRL
Curator at Strøm
Instagram: @negirl.fka
Favourite Strøm moment:
"Apart from having a great time and getting drunk during the MegaMix96 session, I really liked the curation in 2019. Not only for giving local crews a space to curate something new, but a show with artists Fatima Al Qadiri and Hvad is a lineup I'd be excited to see more of."
Rasmus Poulsen aka Ras Money aka Raske Penge Curator at Strøm
Instagram: @raskepenge
Favourite Strøm moment:
"I guess my favourite Strøm moment was at Trans Metro Express last year. Especially Deb Foam and Mbizo rocking a completely packed metro train with no compromise and only new compositions fitting so well to the railway experience and city passing by outside the windows. And the people on the platforms with amazed faces. And the ones who got on just to get from A to B and had an unforgettable experience of life and sound as a bonus. Familiar faces in the crowd from decades of raving and a lot of newcomers. Proper quality sound too. And complete mayhem but with a sense that safety was in place. Very strong moment for me."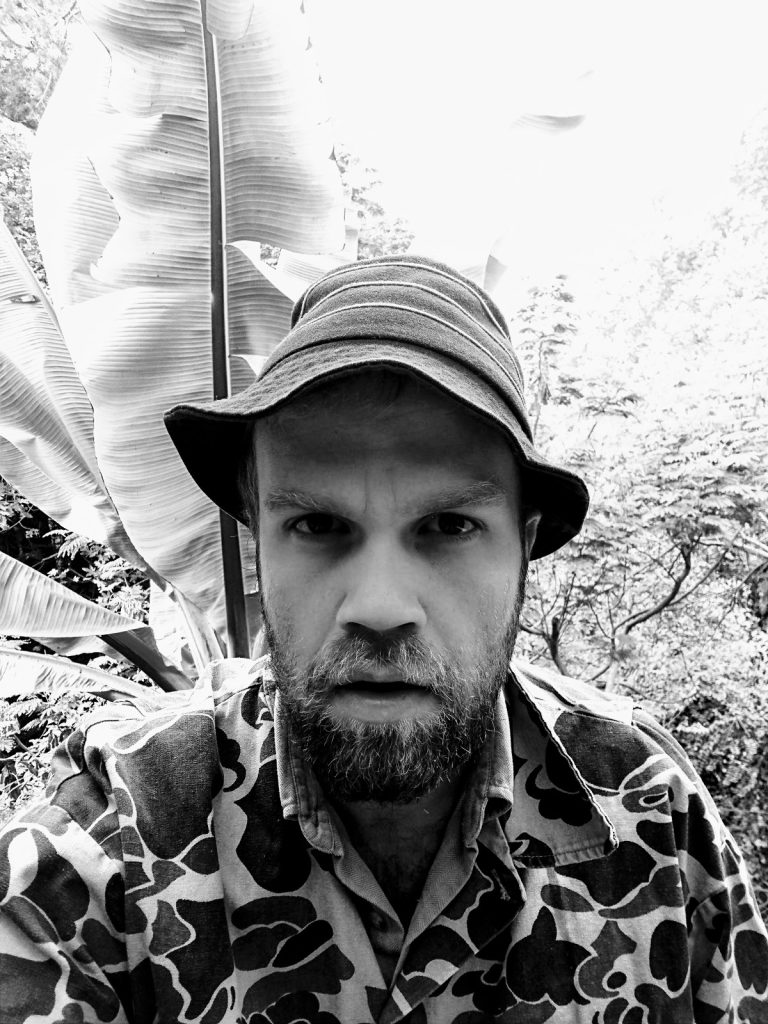 Morten Løwenstein
Curator at Strøm
Instagram: @mlowenstein

Favourite Strøm moment:
"There's a lot, but I think my favourite moment was the first time I walked down the stairs to a Strøm event at Cisternerne. The fact that I had never been down in that incredible space before, but went to have my brain re-arranged by Demdike Stare represents what Strøm is about to me. Also seeing Kode 9 in Folkets Park is what Strøm is about. Trust me, there's often DJs and soundsystems in that park, but the fact that Strøm brings such a legend in a setting like that is unique."
Gudjon Olafsson aka Gavnlig
Studio engineer and bouldering expert.
Over the last year I've had a hand in everything from event production and logistics management to studio building and mastering the Strøm Mixx series. Instagram: @gavnlig
Favourite Strøm moment:
"I would've said Kenton Slash Demon at Volume in 2017, but it's hard for me to beat Trans Metro Express 2022. I got to celebrate my birthday in the sun surrounded by lovelies, fill the metro with quality speakers and finally jump in and improvise a live-set in front of a packed audience in a bouncing train car".
Anton Friisgaard

Composer, sound artist and engineer at Strøm Studio for Lydskatten. Previously known as Hviledag.
Instagram: @anton_friisgaard 
Favourite Strøm moment: Diving into the sound archives of Gunner Møller Pedersen and listening to his electronic pieces from the 1960s, 70s and 80s. It has been such a great experience that will influence my thoughts about music going forward. I am currently finishing up my own surround sound project and I am thinking a lot about how GMP uses panning and space in the multi-channel pieces, Da Niente, Phoenix and Ild og Vand that Strøm recently showcased at Musikkens Hus. The piece will be showcased in the fall of 2023."
Jeanette Frederiksen
Head of Strøm til Børn (Strøm for Kids)
Instagram: @frederiksen_jeanette

Favourite Strøm moment:
"Strøm Roller Disco in 2017. Awesome energy, and such a great feeling seeing how the Strøm Festival brings all kinds of people together."
Flemming Bo Jensen
Lead Photographer & Photo Editor
Instagram: flemming.bo.jensen
Favourite Strøm moment:
Picking one moment out of 11 years of Strøm is impossible! But the techno-laser-swimmingpool event at Frederiksberg Svømmehal in 2019 is in my top 5. A quintessential Strøm event: the concept was a bit crazy and might not work at all, mixing an indoor humid swimming pool with electronic music gear, speakers and lasers. But when SØS Gunver Ryberg began her set, the crowd jumped in the pool and the huge lasers pierced the dark room, and we all just stared at each other and laughed out loud in disbelief of how it actually not only worked – it was magical!"
Maja Kring
Secretariat Leader – on maternity leave
Instagram: @majakring

Favourite Strøm moment:
"Haxan Cloak played in 2013, my first year at Strøm, down in the old water reservoirs under Søndermarken, Cisternerne. It was dark, damp, and cold, and we got instructions by the caretaker before descending to the concert area. There are a lot of stalactites down there, and if anything happened to them, we would never be allowed to do anything on those premises again. So the whole concept and atmosphere built around the concert were really wild and so uniquely Strøm-like. You had to make the long journey through the cisterns with smoke-covered stone statues, illuminated only by candles. At the end, the final cistern room was filled with strobe lights. The music was evil-sounding and noisy, and with a 17-second reverb it became even more intense. I think it was the first time I had such a physical experience with music."